I design useful experiences for users focusing on the entire journey.
Currently I'm the CTO at Rabble. Besides managing the team of developers I've been the main designer for all our user facing technologies and internal tools. I also freelance as a UX designer, most recent for UNICEF Sweden and Qualifier.ai. During the recent year I've also helped setting up the beaty tech startup No Ordinary Scent, mainly their AI Scent Creator, webshop and integrations.
Besides sketching and designing interfaces I also enjoy coding and I'm also a contributor to the open source JavaScript community. Here is my GitHub. I've also explored some UI and interaction concepts which can be found in my CodePen.
I did my masters in HCI at KTH in Stockholm, Sweden. One of the more noteworthy projects I worked on was an interactive table for hostels. It encouraged travelers to get together and discover the city. It won 1st place in a local competition and we got to present it at Aalto University in Helsinki.
Feel free to check out my LinkedIn, Instagram and Pinterest 😊
Work
No Ordinary Scent - Scent Creator
Website
An AI powered image analyzer that recognizes certain characteristics in images and creates a custom perfume recipe. I created the Scent Creator and helped setup a Shopify webshop with accounting and credit card integrations amongst other techical responsibilities related to NOS business.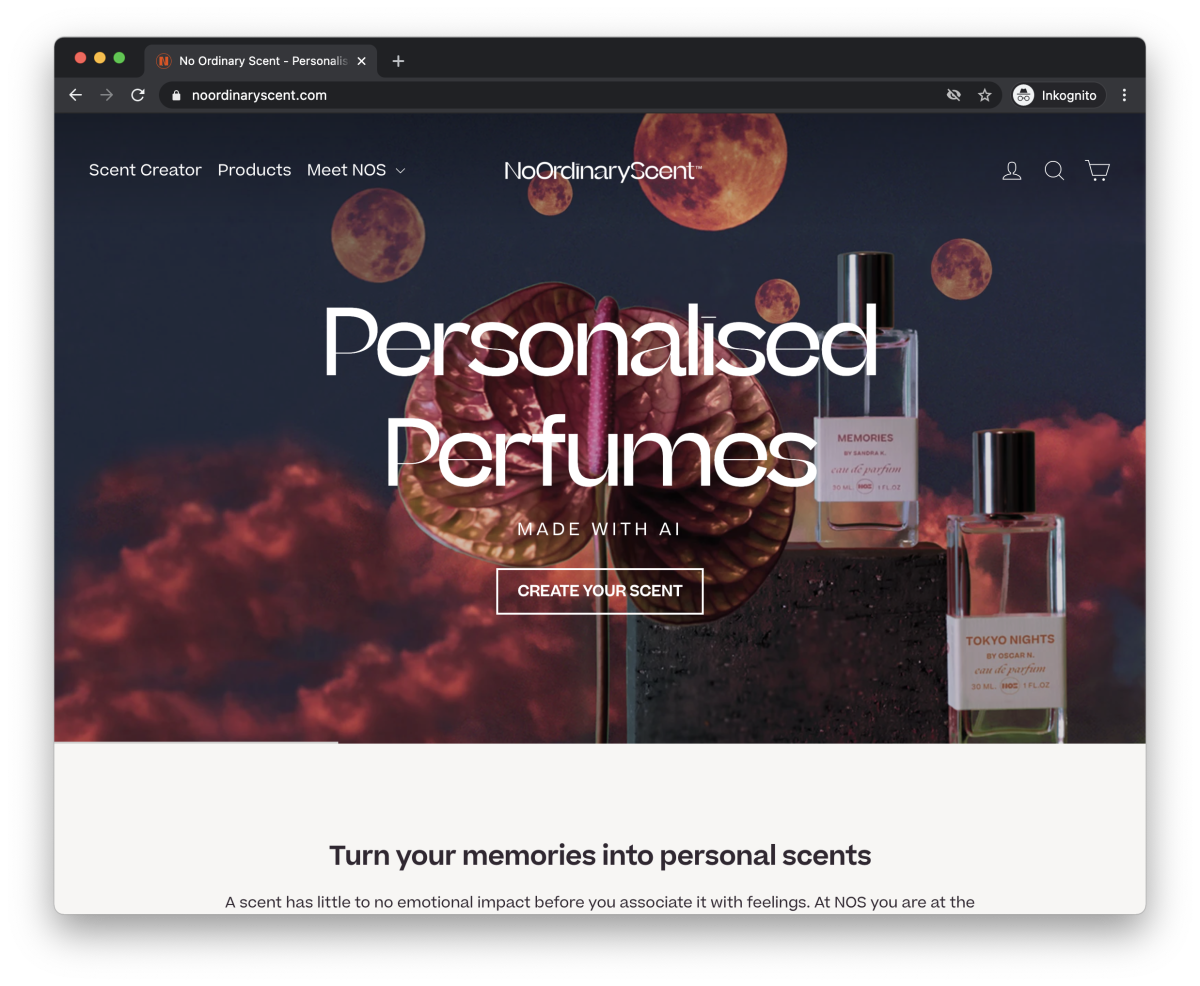 Video of the Scent Creator
UNICEF Världspåverkare
A UX project where I was involved in the initial prototyping phase of a new exploratory way to donate money to people in need, focusing on how the money would help and how many children you could help. An interactive prototype was made in InVision of the main donation flow and checkout.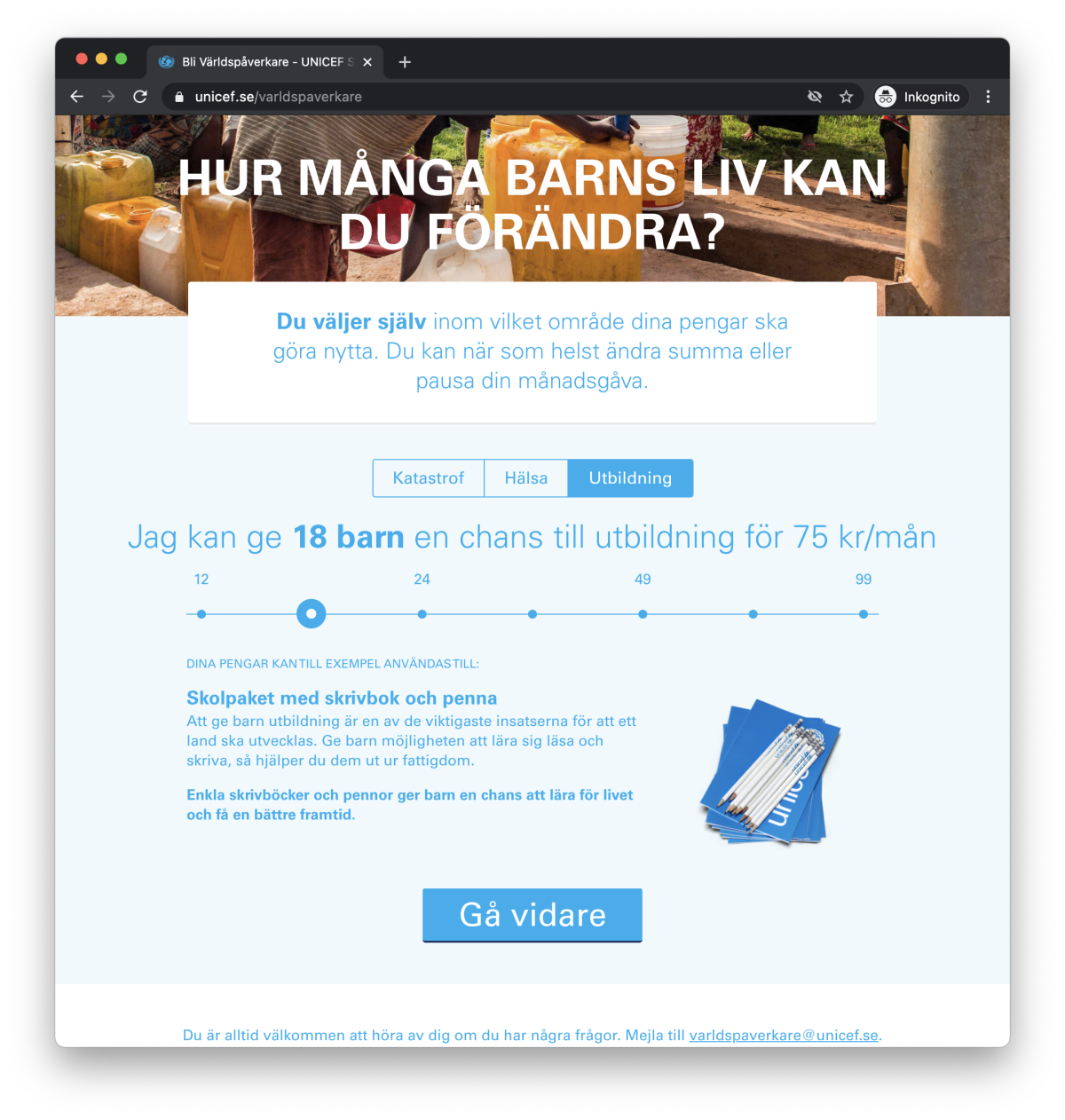 Prototype video and screenshots

---
Familjeliv Matkassar
Website
A mobile-first comparison website for ready-made grocery store bags. Easy filtering between number of persons and tags. Built in Ember.js with fastboot server rendering and js rehydration.
More screenshots
westudents.se
Website
A responsive web app for WeStudents, a student discount platform. Main focus was integrating BankID login via an already existing implementation for their mobile app.
More screenshots
Nyheter24 Rabattkod
Website
A responsive discount site for Nyheter24. Implemented design and theme.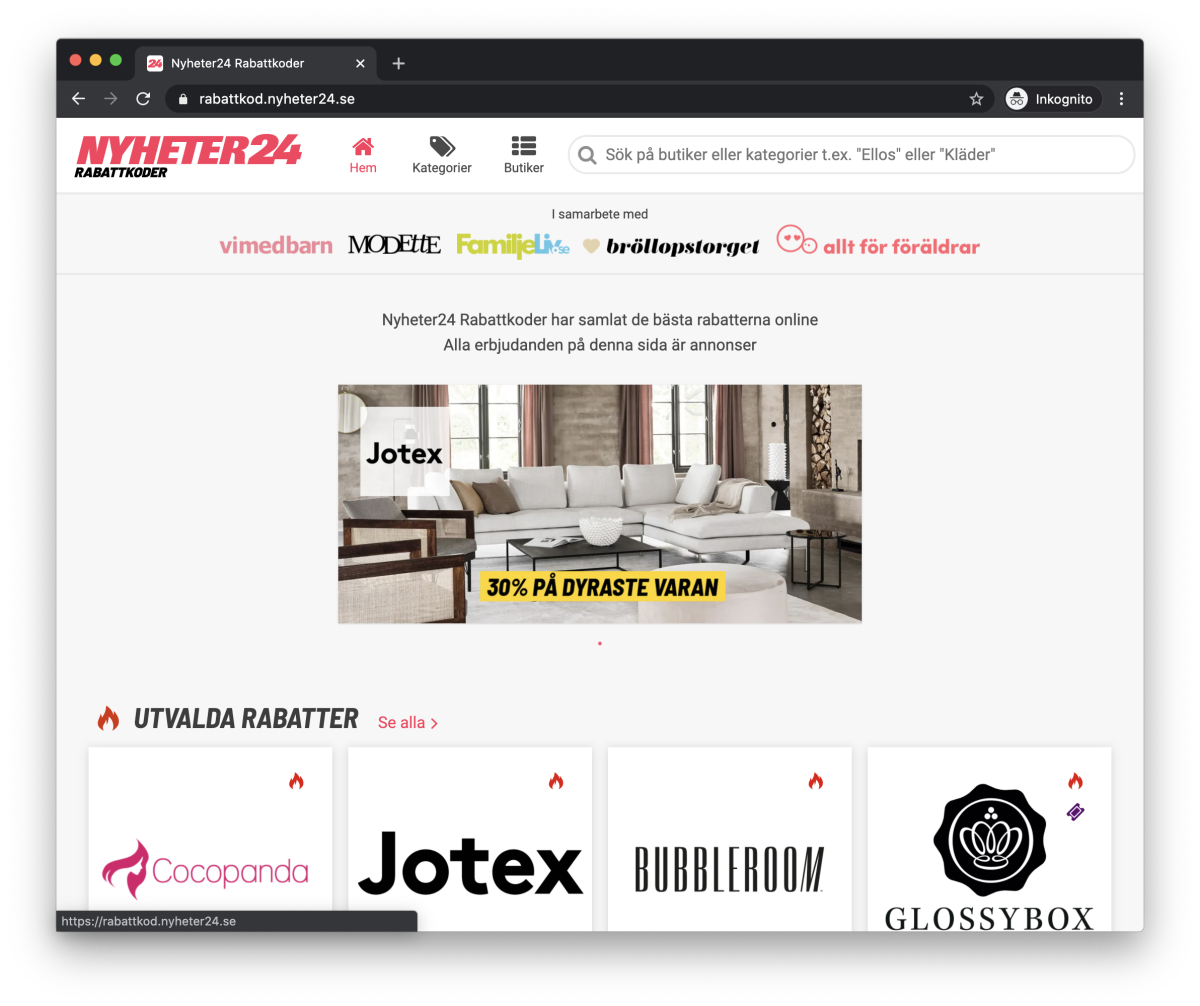 More screenshots
Rabble
Website
iPhone app
Android app
A responsive and multi-platform discount experience available in Sweden, Norway, Denmark and Poland.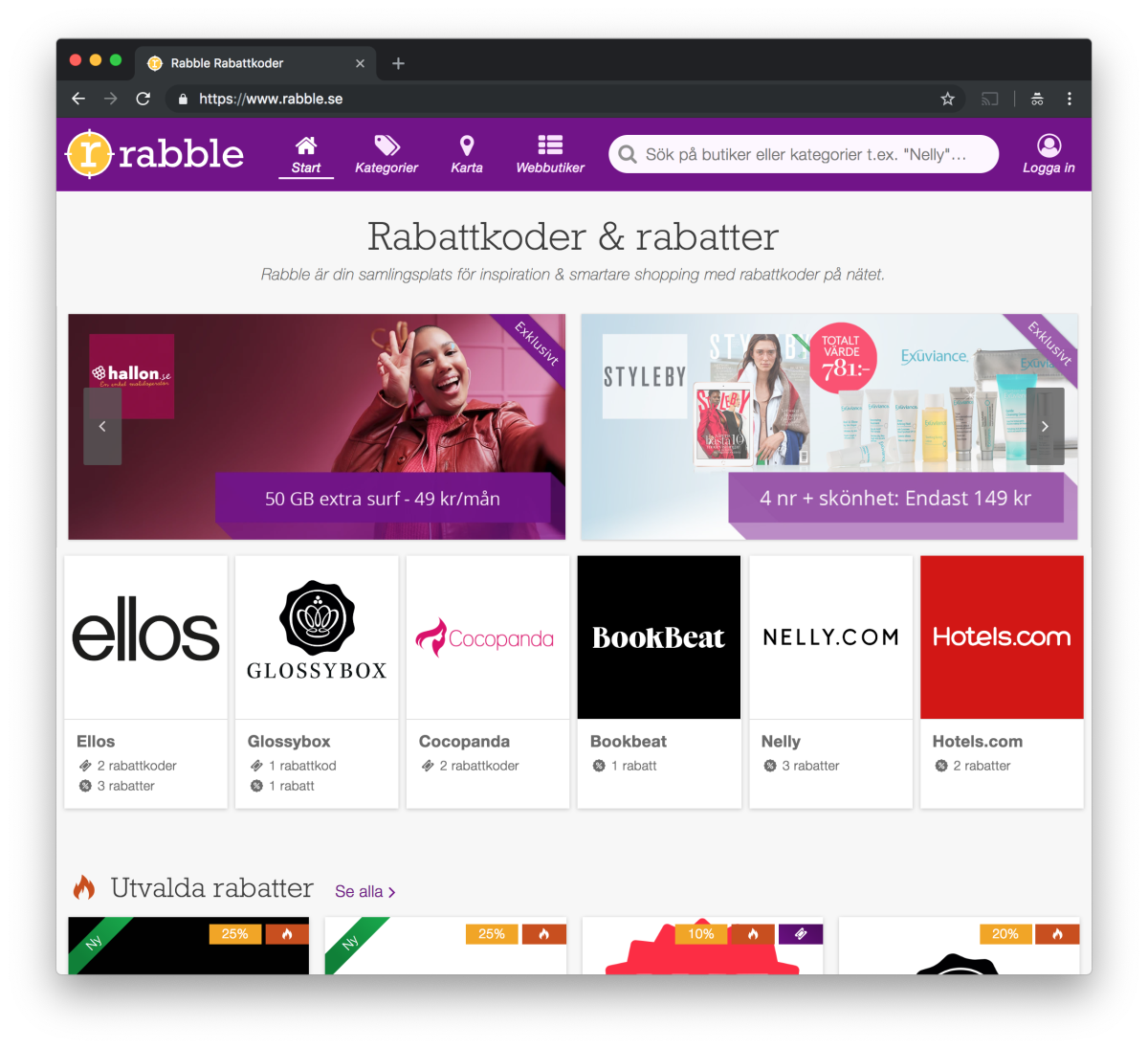 As development and design lead I worked on all aspects of the platform including features like user accounts, search, recommendation engine, location based iBeacon notifications, several redesigns, A/B testing and a more user centered contextual mobile app experience. I also worked on all underlying internal tools, code and design together with my team.
More things I've done at Rabble

---

---

---

---

Here is a CodePen
of how I did this expand
and swipe-section
GP Rabattkoder
Website
A responsive discount website for Göteborgs-Posten. Designed mobile first with SEO in mind.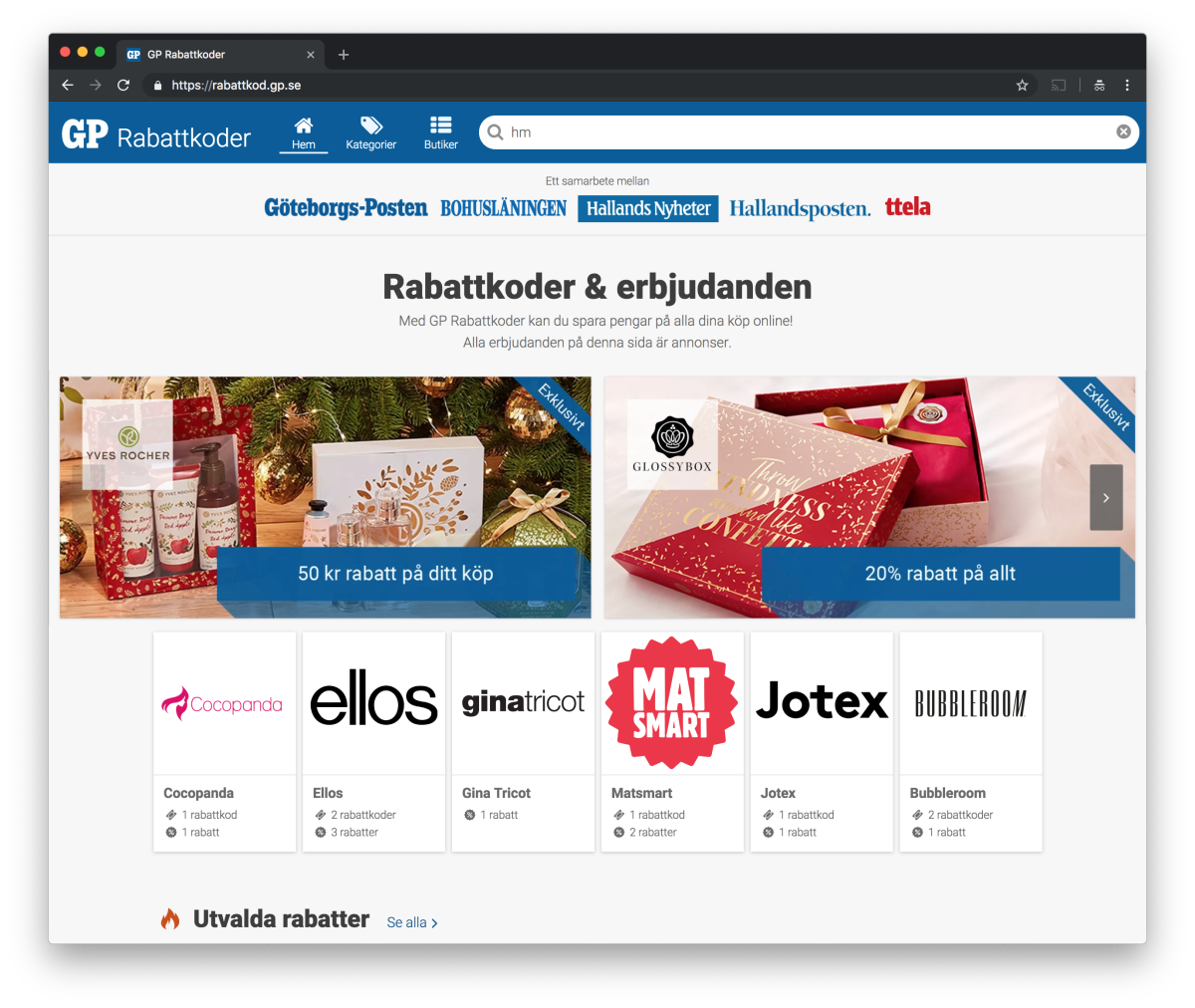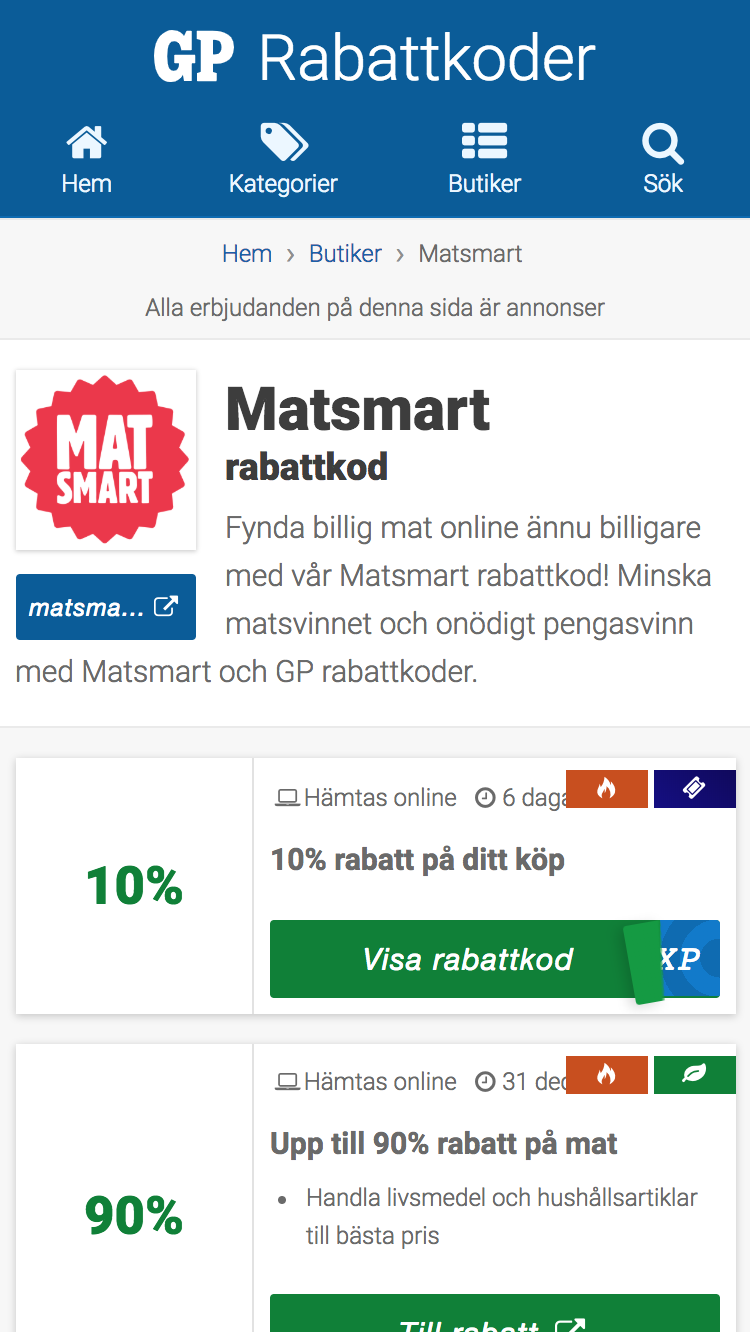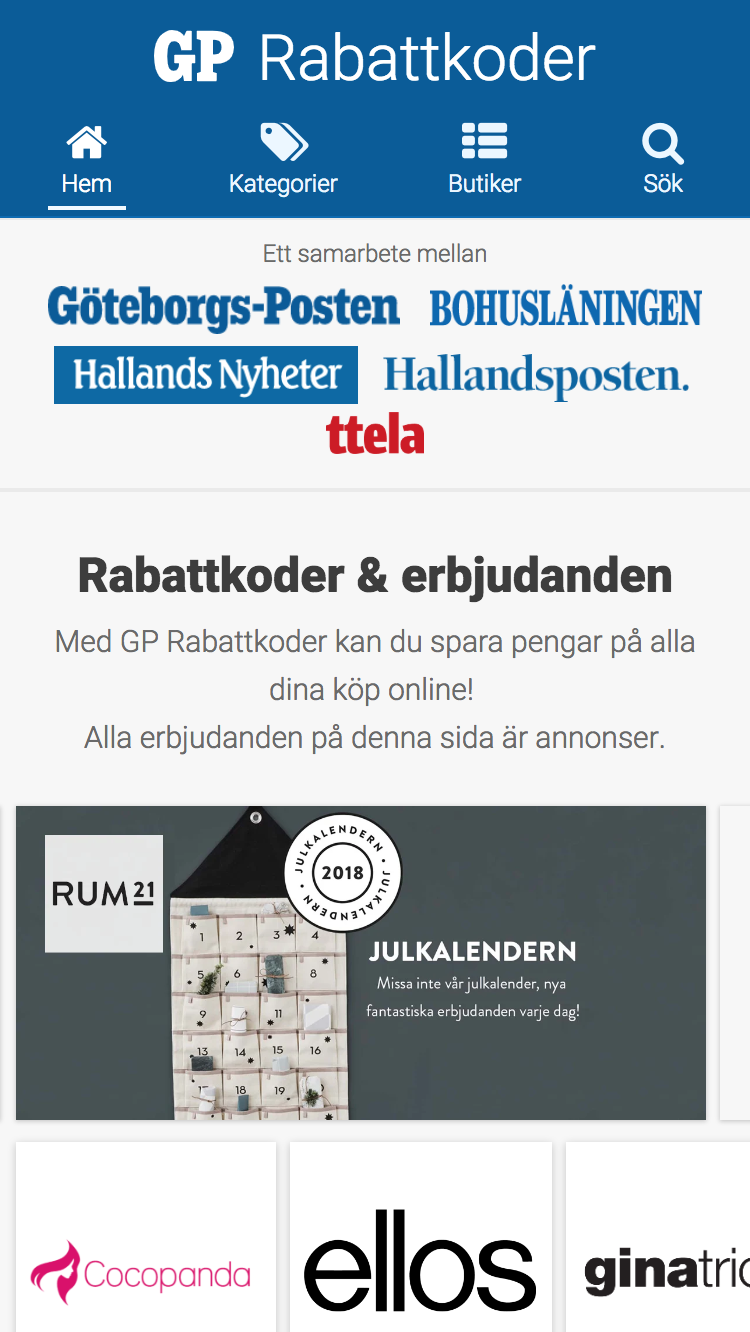 ---
I kept my previous website of some of my earlier work – websites and some interaction design projects.
👋